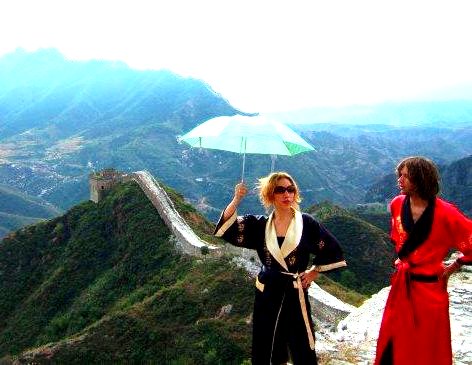 This
Lost Laowai post
may be a few months old, but it remains a rollicking battle of wit fought with panache on both sides. In considering six old China travel chestnuts, Rebekah Pothaar (a dear and departed editor from this very site) and Lost Laowai's Glen dig in and agree to disagree about half the time. Want to know if it's difficult to travel in China? Are Chinese tour groups really all that bad? Is it possible to still get "off the beaten track"? And of course the age old question; where is better, Shanghai or Beijing? My vote is hands-down with Rebekah on most of the questions. Take, for example, the below...
"It is very naive for any traveler to say that they have 'Done China.'" Rebekah: FICTION Having "done" China, means you've experienced an open-faced squat toilet—in other words, you've left your comfort zone, you've eaten many things without knowing what they were, you've recognized the enduring beauty of neon lights, you've had an old lady push in front of you in the queue, you've ridden a bicycle with the masses, you've haggled and won, you've learned to stop taking "mei you" for an answer, and you have developed a grudging respect for the tenacity and perseverance of Chinese people. You don't have to go far or many different places to have experienced all of the above, so you're not naïve; you've done China when China's done you.
Glen disagrees, but you'll have to visit Lost Laowai to find out why....
Read the rest here.
Photo from Camping the Great Wall: Escape from Simatraz by Rebekah Pothaar.